CHINA PAKISTAN ECONOMIC CORRIDOR: STRATEGIC SIGNIFICANCE FOR CHINA AND PAKISTAN
Abstract
The China-Pakistan Economic Corridor (CPEC) is the part of the People's Republic of China vision Belt and Road initiative. It is a collection of infrastructure, energy, and technology projects which is currently being constructed throughout in the Islamic Republic of Pakistan and the western Xinjiang region of China. CPEC is considered as a game changer for Pakistan economy. The corridor will connect Kashaghar in Western China with the port of Gwader in Pakistan on the Arabia Sea, serving as a gateway to the Middle East, Africa, and Central Asia. For the project China give low interest loans to the Pakistani government with the total planned investment of USD 46 billion. Being a mega project for both countries it will bring prosperity and economic stability. It will enhance Pakistan infrastructure (roads, railways and telecommunication), overcome energy crises, develop trade, modernize and develop agriculture and manufactured industry and will promote people to people contact which is a very important factor for trade. It will also protect China energy sources and will develop its western region. This paper tends to discuss the strategic impact of CPEC on Islamic Republic of Pakistan and to determine which benefits China hopes to achieve from CPEC. Finally, it examine that how Pakistan and China will maintain the operationalization of CPEC.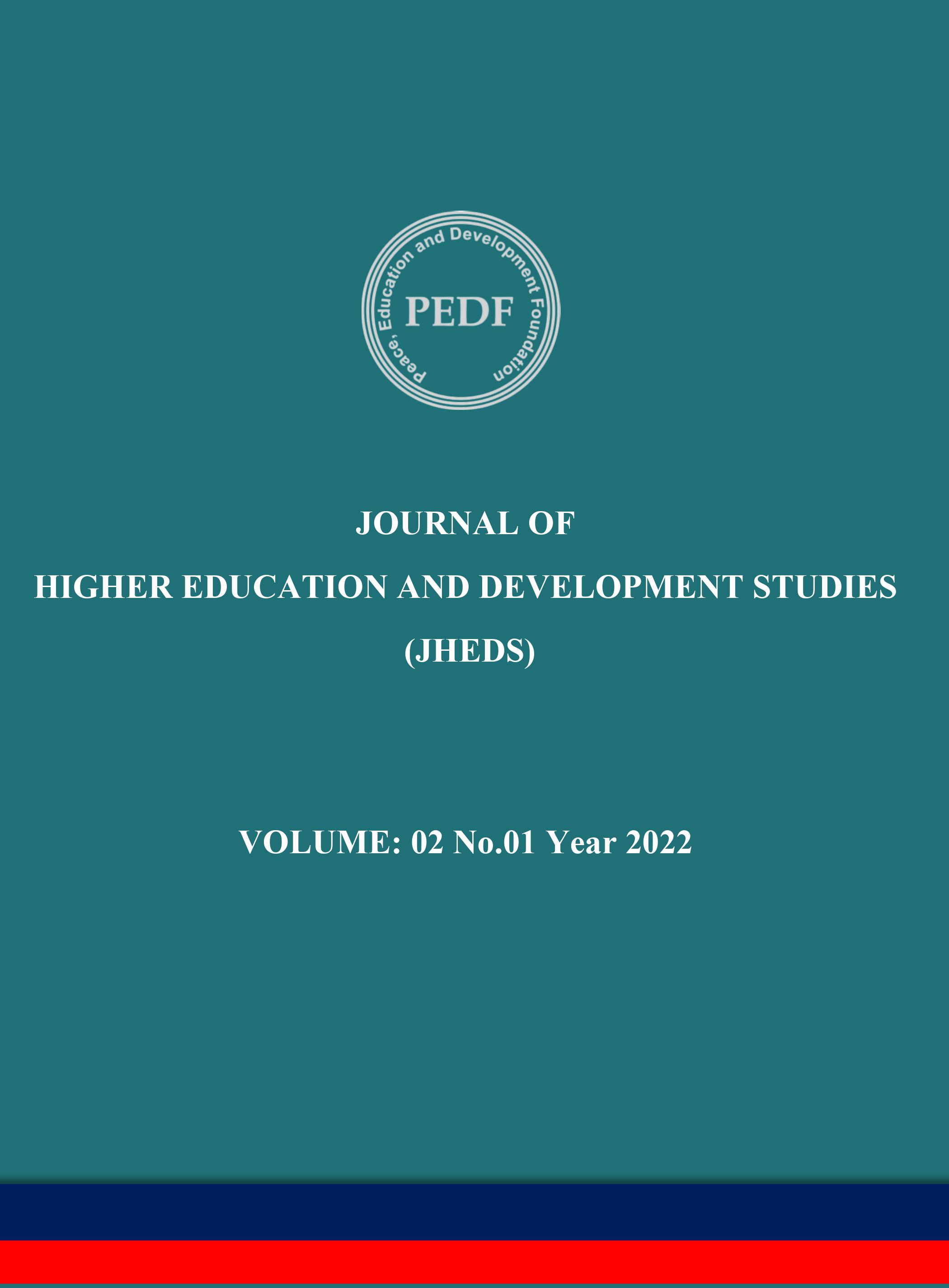 Additional Files
How to Cite
Naz, H., & Parveen, S. (2022). CHINA PAKISTAN ECONOMIC CORRIDOR: STRATEGIC SIGNIFICANCE FOR CHINA AND PAKISTAN. Journal of Higher Education and Development Studies (JHEDS), 2(1), 35–50. https://doi.org/10.59219/jheds.v2i1.10
License
Copyright (c) 2023 Journal of Higher Education and Development Studies (JHEDS)
This work is licensed under a Creative Commons Attribution-NonCommercial 4.0 International License.