ENHANCING PAKISTAN-CHINA COOPERATION IN HIGHER EDUCATION
Abstract
This paper focuses on the cooperation between China and Pakistan in the field of higher education which covers various aspects i-e Science and technology, Engineering, Medical Sciences, Social sciences and Natural Sciences. China and Pakistan are coming closer day by day due to CPEC project. Numerous "Research and Development" projects have been initiated by both countries due to which large number of opportunities has been opened for the students and intellectuals of both countries. Various scientific research centers, Chinese and Pakistanis research centres are installed so that the people of China and Pakistan can take advantage form these projects. This paper also discusses various education projects that are specifically linked with CPEC project. Different conferences on "CPEC Consortium of business "has been arranged so as to promote business-to-business contact between China and Pakistan. Apart from that the student exchange programmes between these two neighboring countries that is benefiting both countries has also been discussed in detail. The data for this paper has been taken from secondary sources. The method that has been used is qualitative in nature.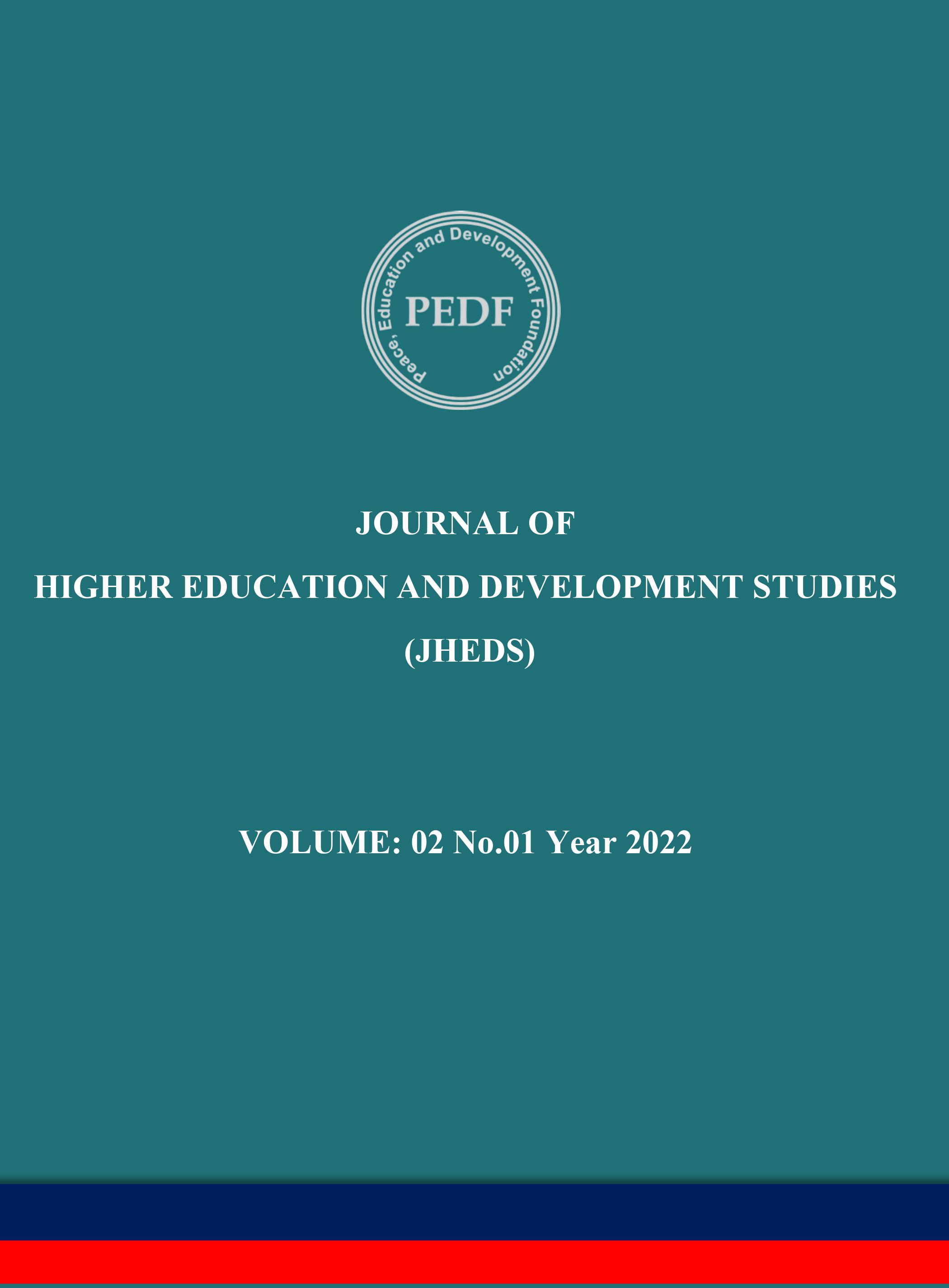 Additional Files
How to Cite
Bibi, S., & Amaan, D. S. (2022). ENHANCING PAKISTAN-CHINA COOPERATION IN HIGHER EDUCATION. Journal of Higher Education and Development Studies (JHEDS), 2(1), 17–34. https://doi.org/10.59219/jheds.v2i1.6
License
Copyright (c) 2022 Journal of Higher Education and Development Studies (JHEDS)
This work is licensed under a Creative Commons Attribution-NonCommercial 4.0 International License.